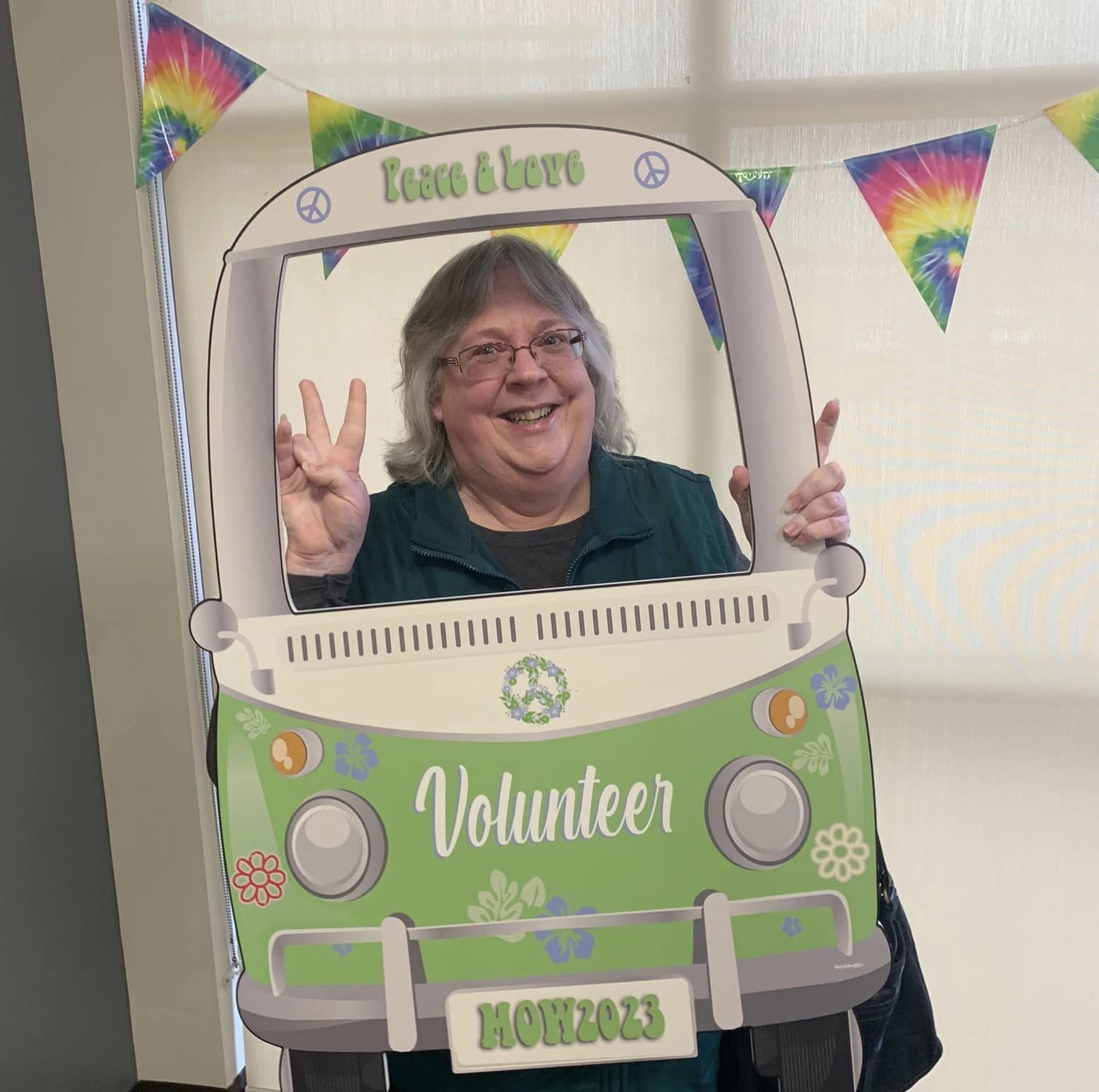 When Meals on Wheels of Hancock County volunteer Trish Mendez delivers to clients on her routes, her work with Random Acts of Flowers Indianapolis comes into play to brighten their days with bouquets.
One client with cancer, whose son died of COVID last spring, had been isolated and depressed.
A small bouquet made all the difference.
"She was really, really depressed," Trish said. "That's not something you just get over. She limits contact because of her compromised immunity and doesn't come to the door. I thought by bringing her flowers, that could perk her up. I just try to do that every two or three weeks."
Another client feeling especially isolated was extremely delighted to receive her surprise bouquet.
"She said, 'I haven't got flowers in so long,'" Trish said. "It made her so happy."
Random Acts of Flowers' mission is to improve the emotional health and well-being of individuals by delivering recycled flowers, encouragement, and personal moments of kindness. That mission inspired Trish to combine it with Meals on Wheels of Hancock County's goal of preventing isolation and loneliness in the aging community.
"It's just a cool thing," Trish said. "It just shows you how something that is going to be thrown out can be used for happiness. It's such a worthwhile charity."
On days Trish isn't delivering Random Acts of Flowers bouquets, she stops by a local supermarket that sells flowers to treat neighbors on her Meals on Wheels routes.
"I just pick up flower bouquets and split them up," she said. "It's just $10 bucks, so why not?"
Trish said it's the surprise factor that really makes people's days.
"Sometimes the surprise of getting something like that is all they need to cheer them up," she said. "I just tell the ladies if you get the vases back to me, I'll bring them back with flowers. It's a full circle."
Trish's clients, especially those battling health issues and experiencing loneliness, have a whole different outlook on their day when receiving meal deliveries.
"Everybody is happy to see me," Trish said. "Sometimes you're the only person they see that day. It's fun to say, 'Here's your meal, and here's your flowers.'"
The flower deliveries help Trish, too.
"Personally, I like that they are happy to see me," she said. "My problem is there's not enough time to volunteer. I'm busier now than when I worked, but that's fine!"
Trish recently found that her flower deliveries were not only great pick-me-ups for Meals on Wheels' clients, but also staff, including Packing Coordinator Michelle Elsbury.
"I gave Michelle flowers because she said something about her mom being sick," Trish said. "She needed some happiness. And flowers do not cost that much."