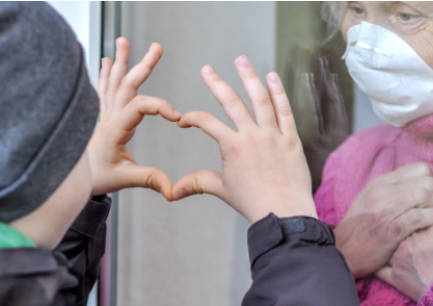 MEALS ON WHEELS AMERICA'S 'DON'T STOP NOW' CAMPAIGN ENCOURAGES AWARENESS AND ACTION IN SUPPORT OF VULNERABLE SENIORS
Arlington, VA / Meals On Wheels America
Before COVID-19 hit, 1 in 4 seniors lived alone while 1 in 6 seniors experienced hunger. This number has grown steadily since lockdown measures have come into place and increasingly more seniors must shelter in place to remain safe during the pandemic.

As a result, Meals on Wheels programs nationwide are delivering 77% more meals to 47% more seniors than they were just months ago. To remind businesses and individuals alike that we cannot stop caring for our most vulnerable during this time, Meals on Wheels America, the largest national organization supporting the more than 5,000 community-based senior nutrition programs across the country, has partnered with more than twenty-five national brands to help the homebound seniors served by Meals on Wheels through a new campaign – Don't Stop Now.

The Don't Stop Now campaign runs online through Nov. 30, 2020, raising awareness and encouraging individuals to take action in support of vulnerable seniors both nationally and in their local community. The campaign kicked off with a matching contribution from naviHealth for the Meals on Wheels COVID-19 Response Fund and is boosted by donated airtime from Comcast and Univision to run public service announcements.

In addition to those listed above, the effort has garnered participation from several national brands including Alpha Gamma Delta Fraternity, Anchor Brewing Co., Anova Culinary, Bob's Red Mill, bonrisu™, The Coca-Cola Company, Consumer Cellular, Danone North America (and a number of Danone brands including Activia®, DanActive®, Dannon®, evian®, Horizon® Organic, Light + Fit®, Oikos®, Oikos® Triple Zero, So Delicious® Dairy Free, Two Good® and Wallaby® Organic), GSN Games, HITRECORD, The Home Depot Foundation, Macy's and Synchrony. Companies participating are sharing campaign messaging across their communications channels, writing notes of encouragement to seniors served by Meals on Wheels, are making first-time and renewed philanthropic contributions, and encouraging their various stakeholders to do the same.

"We're all feeling worn down by the troubling news surrounding COVID-19," said Ellie Hollander, President and CEO of Meals on Wheels America. "But the reality is, we can't let our foot off the gas pedal when millions of seniors are looking to us for a vital lifeline and will continue to rely on our nutritious meals and friendly check-ins for the foreseeable future. Now is not the time to lose momentum. That's why we're carrying the message to businesses and individuals alike: Don't Stop Now."

More information about the campaign, and the issues facing Meals on Wheels and the older adults they serve, can be found at www.mealsonwheelsamerica.org/dontstopnow. The public is encouraged to join the conversation on social using #DontStopNow.

ABOUT MEALS ON WHEELS AMERICA
Meals on Wheels America is the leadership organization supporting the more than 5,000 community-based programs across the country that are dedicated to addressing senior isolation and hunger. This network serves virtually every community in America and, along with more than two million staff and volunteers, delivers the nutritious meals, friendly visits, and safety checks that enable America's seniors to live nourished lives with independence and dignity. By providing funding, leadership, education, research, and advocacy support, Meals on Wheels America empowers its local member programs to strengthen their communities, one senior at a time.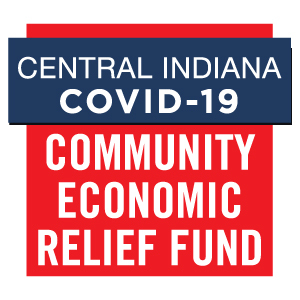 As we adapt to the changes the COVID-19 pandemic has presented in our community, Meals on Wheels of Hancock County is being lifted up by support from the Central Indiana COVID-19 Community Economic Relief Fund.

Meals on Wheels of Hancock County is honored to be one of 46 Central Indiana community organizations benefiting from the first-round of C-CERF donations totaling more than $7 million statewide. The funds are helping stabilize community organizations such as ours as we change delivery protocols and add more vulnerable clients, such as seniors and those with compromised immunities who are following stay-at-home orders and staying healthy through social distancing measures.

We are utilizing the funds to help continue our safe weekday home deliveries of nutritious meals in accordance with prescribed dietary needs, and provide a point of contact in the community through follow-up phone calls once meals have been safely placed in coolers on clients' porches. If you or a loved one or neighbor are interested in receiving meals, click here to get meals or call (317) 477-4345. You may also support our nonprofit organization by volunteering and donating online.

According to the United Way of Central Indiana, the economic relief fund was launched at the end of March with initial investments from founding partners Lilly Endowment Inc., Central Indiana Community Foundation (through the Glick Fund and The Indianapolis Foundation), Eli Lilly and Company Foundation, Nina Mason Pulliam Charitable Trust, Richard M. Fairbanks Foundation, and United Way of Central Indiana. The Fund is helping us, and our fellow Hoosiers, in weathering the economic crisis caused by the coronavirus pandemic in the days and weeks to come.
"Our coalition of funders has been in daily communication with community leaders across Central Indiana to assess emerging needs and direct service providers to better understand their most pressing challenges," said Ann Murtlow, president & CEO, United Way of Central Indiana, which is administering the fund. "With this information, the founding funders of C-CERF were able to make decisions on grants to organizations that serve in critical service areas that provide flexibility to problem solve in a rapidly changing environment."
On April 7, the Task Force of the Central Indiana COVID-19 Community Economic Relief Fund announced a second wave of grants to 32 human service organizations in the six-county region. As of today, more than $22.2 million has been donated to the Fund, and 100% of all donations to C-CERF's website go directly to organizations serving those in need due to the pandemic.

"At this moment, our community is feeling the impact of layoffs and other job losses, increased childcare needs due to school closures, and significant food shortages for our most vulnerable neighbors," said Ronni Kloth, Lilly Endowment's vice president for community development. "We hope this funding can help these organizations begin to address these and other critical needs."
As Meals on Wheels of Hancock County and United Way of Central Indiana are #INthistogether, we proudly stand with Gov. Eric Holcomb, and a distinguished roster of corporate partners, nonprofit organizations and individuals, for the recently announced #INthistogether statewide campaign to focus on the importance of social distancing. To participate, go to INthistogetherCampaign.com and click the contact under Get IN Touch to join the coalition of community partners.

According to the campaign, social distancing is the most important, effective tool we have to defeat COVID-19 — and a growing coalition of Indiana-based partners is committed to equipping everyone in our state with the knowledge and the resources to stay connected and motivated.
Looking for a social post starter? How about this:
We are #INthistogether! We may be social distancing, but we can stay connected and well. Take a walk outside. Call your family. Let me know how you're in #INthistogether and invite others to join the campaign to flatten the COVID-19 curve. www.inthistogethercampaign.com
To learn more or to donate to the C-CERF, text HELP2020 to 91999 or visit www.covid19cerf.org.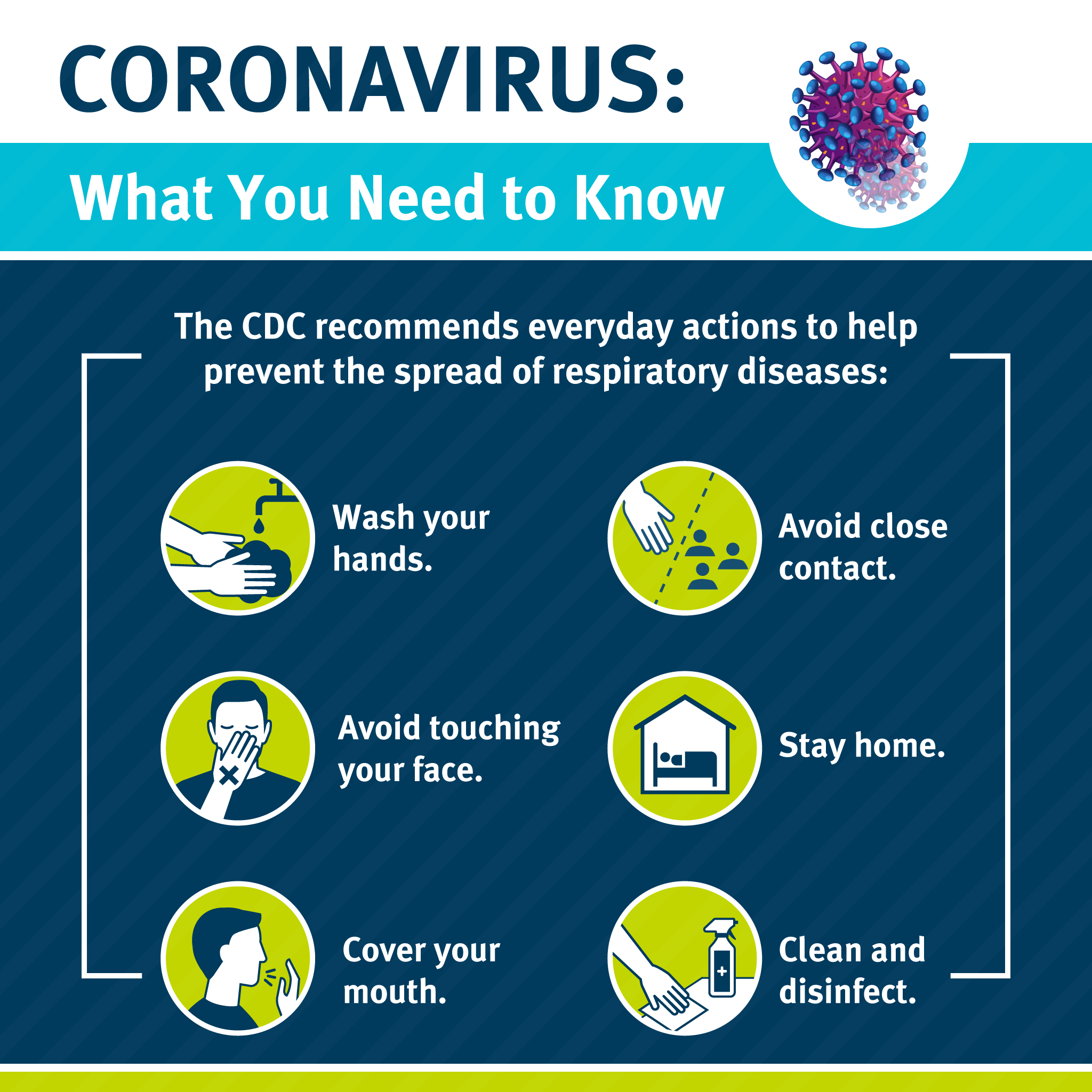 As a proud member of Meals on Wheels America, Meals on Wheels of Hancock County serves an incredibly vulnerable population. We're often the primary lifeline delivering so much more than just a meal, especially in the uncertain times we find ourselves experiencing.

Across the country, community meal delivery programs such as Meals on Wheels of Hancock County are monitoring the evolving COVID-19 pandemic. We're taking healthy precautions to protect high-risk individuals, and all of our clients and volunteers, while preparing for increased demand and new ways of delivering services, including a limited contact model of delivery and phone calls to follow-up and check-in.

We know the critical importance of preparation in times like this and understand the delicate balance between panic and preparedness. We support facts over fear, and constantly monitor updates and directives for social distancing and stay-at-home initiatives. You can read Meals on Wheels America's frequently-updated national coronavirus response here.
Keeping Neighbors Safe Amid COVID-19
Vulnerable seniors and homebound neighbors with compromised immune systems are at the greatest risk amid COVID-19. Local Meals on Wheels programs such as Meals on Wheels of Hancock County's are on the front lines every day, focused on doing all we can to keep fellow Americans safe and nourished in communities nationwide.

The costs and efforts needed to protect neighbors from COVID-19 require additional emergency funds, and that's why we're asking Hoosier businesses, foundations and the general public to remember our vulnerable neighbors in our local response. We're monitoring the rapidly evolving COVID-19 situation and will continue to share updates as quickly as possible.

In the meantime, we ask for your help. Please help sponsor those who may need financial support in securing daily delivery of our fresh, healthy meals, especially during the global COVID-19 pandemic.

Also:
⦁ Take Precautions Around High-risk Individuals
Whether you're visiting your grandparents or volunteering for Meals on Wheels of Hancock County, please follow the Centers for Disease Control and Prevention guidelines on how to protect yourself and individuals at risk of serious illness from COVID-19.
⦁ Contact Your At-risk Loved Ones and Neighbors
Now is the time to call, text or email your older neighbors and loved ones to see what they might need to be prepared. Let them know you're thinking about them and that you're available to help, should they need it.
⦁ Follow CDC Recommendations for At-risk Older Adults
Like many illnesses, older adults face higher risks of contracting COVID-19 and/or experiencing complications, particularly if they also have chronic medical conditions. According to CDC, if you are at higher risk of getting very sick from COVID-19, you should:
Stock up on appropriate supplies
⦁ Take ⦁ everyday precautions to keep space between yourself and others
⦁ When you go out in public, keep away from others who are sick, limit close contact and wash your hands often.

Avoid crowds as much as possible.

We encourage concerned individuals to follow state and local health department communications for the best information and accurate instructions for each unique community. Stay safe and healthy.