2021 BOBBY KEEN HEALTHY COMMUNITY AWARD RECIPIENT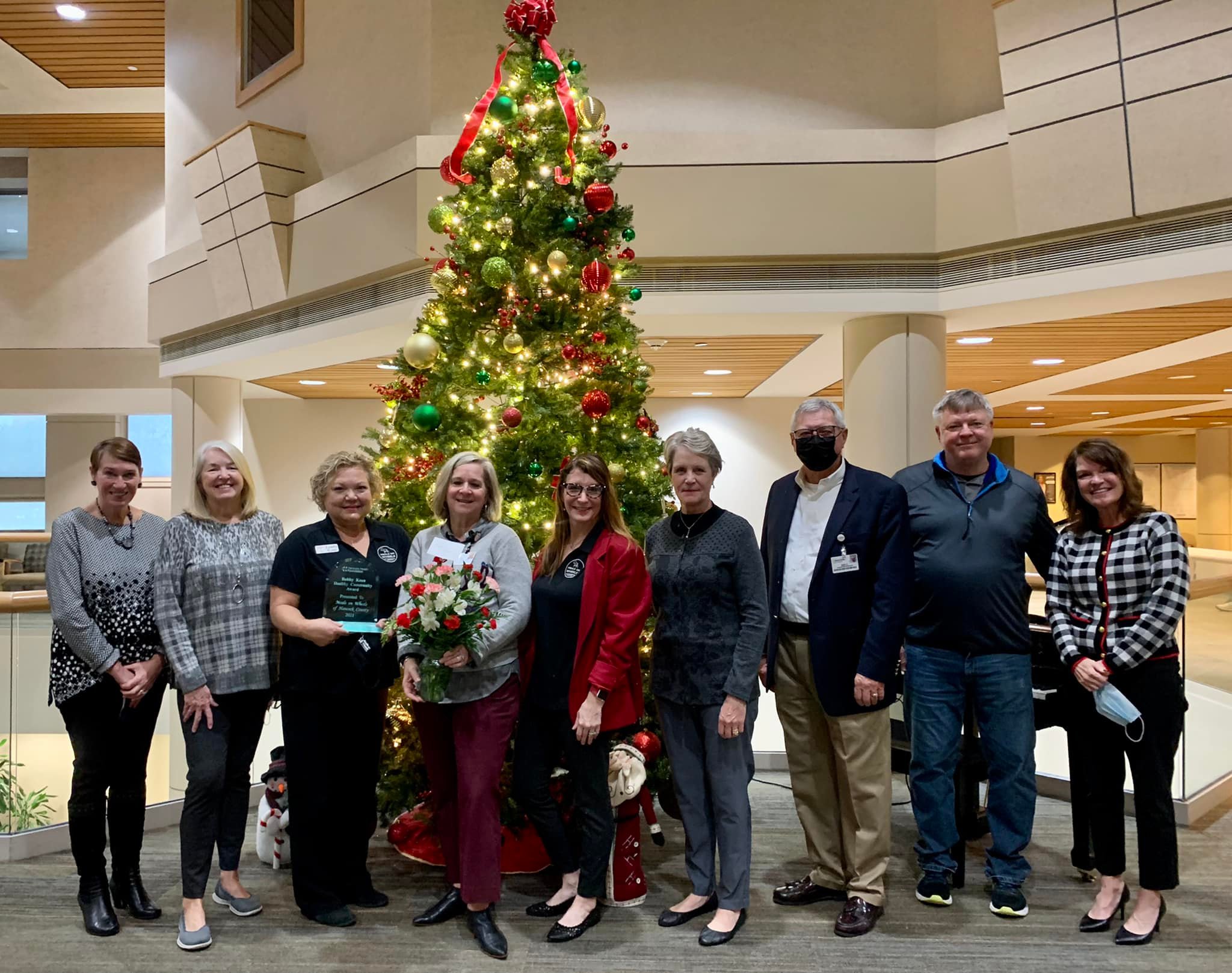 Meals on Wheels of Hancock County marked the close to 2021 with cause for celebration.
The nonprofit was honored as the most recent recipient of the Bobby Keen Healthy Community Award, named for the former Hancock Regional Hospital president and CEO. The award recognizes a hospital program or local organization that has made a significant and positive impact on the health and wellness of the Hancock County community.
Meals on Wheels was recognized for safely delivering meals that meet patients' dietary needs every weekday, including weekend meals on Fridays, throughout Hancock County. Especially during the pandemic.
"As the pandemic has increased social isolation and food insecurity among seniors, Meals on Wheels has created an innovative approach to meet this need by delivering shelf-stable emergency food boxes. The organization also participates in the local Post-Discharge Nutrition Initiative (PDNI) that ensures malnourished patients receive nutrition after they leave the hospital," Hancock Health said in a press release.
As part of the Bobby Keen Award designation, the Meals on Wheels program received a $1,000 donation to provide meals to neighbors in need and deliveries of Care Boxes filled with shelf-stable pantry items. The award money can help sponsor the cost of meals for those who qualify for subsidies, and provide access to food in cases of adverse weather or emergencies.
Meals on Wheels Executive Director Lynda Kosh said she was overwhelmed by the Hancock Health Foundation's gratitude and showing of appreciation.
"It's a privilege to do what what we do in taking care of our friends, family and neighbors here in the community," she says. "I wouldn't want to be doing anything else. Our excellent staff does a great job in serving your friends and family here in this community, and we are all thankful for this award."
Bobby Keen Healthy Community Award winners include:
2013: Hospice
2014: K.B. Memorial Soup Kitchen
2015: Hancock County Children's Choir
2016: Greenfield Parks Department
2017: The Landing Place
2018: Hancock Regional Hospital Guild
2019: Rock Steady Boxing
2020: Brianna's Hope of Greenfield
2021: Meals on Wheels of Hancock County