Fall Designer Purse Bingo Bash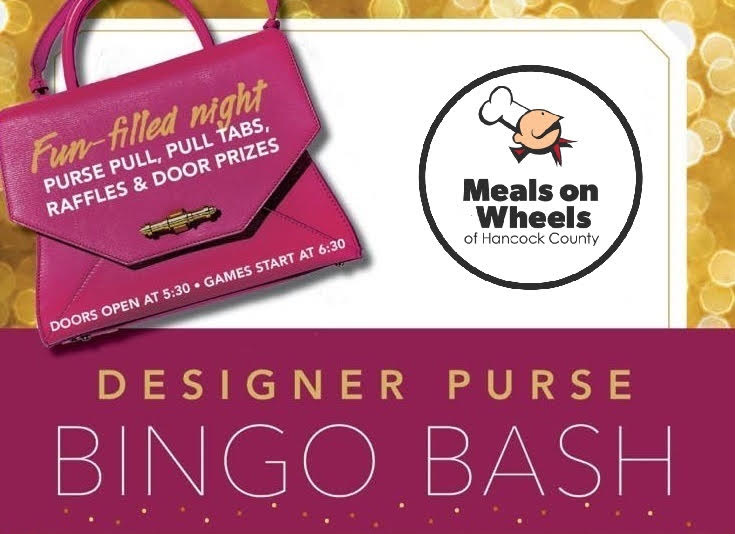 Join us for this highly anticipated fall fundraising event!
Date: Thursday, Sept. 30, 2021
Time: Doors open 5:30 p.m., games start 6:30 p.m.
Location: Adaggios Banquet Hall - 5999 W Memory Lane, Greenfield, IN 461405
Your $40 ticket includes: 15 bingo rounds, dinner, 1 raffle ticket. Event features a purse pull, pull tabs, raffles and more, so bring cash for more chances to win big!
Reserve tickets (including tables of up to 8) by filling out the form below.
Pay for tickets with cash/check (no credit cards) by Monday, Sept. 27, in two ways:
Mail to: MOWHC, 630 N State St, Greenfield IN 46140
Drop by the office 9 a.m.-1 p.m. M-F. You may also place payments in our white MOW Donation Box (parking lot and external stairs to our 2nd floor office via alley).
We will seat 6 to a table unless you purchase 8 tickets and provide names for your group/cluster. 
In line with the current CDC recommendations, masks are recommended for all and required for those who are unvaccinated.
Call (317) 477-FOOD with questions. Let's B-I-N-G-O!
Must be 21 to play | License #011895
Fall Designer Purse Bingo Registration